TEAM Israel Socks are available for purchase
TEAM Israel Socks produced by Sock Guy, built for both performance and personality.
Details: Their cool comfort formula is designed to stretch to fit your foot perfectly. Double-stitched heel and toe, with a cool mesh on the upper portion. Easy-fit cuffs you can also roll down. 75% micro denier acrylic. Made in the USA.
SockGuy Sizes                  S/M               L/XL
Men                                     Size 5-9          Size 9-13
Women                               Size 6-10        Size 10-14
$12.50 per pair; $30 for 3 pairs
Purchase the TEAM Israel Jersey to match with the Socks!
Ready to purchase? Contact Isaac Goren to fulfill your order.
Payments will be made through PayPal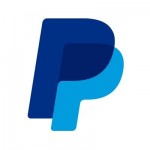 PayPal account: SoundQuake@aol.com